About Adhesive Technologies
Over thirty years ago, inventor and chemical engineer Peter Melendy and two associates founded Adhesive Technologies, Inc. Their goal was to develop and manufacture the most innovative and highest quality glue guns and glue gun products in the craft and creative industries. Today, Adhesive Technologies (AdTech) is the world leader in hot melt adhesives and glue guns for the Craft, Industrial, DIY, OEM and Export markets. In addition to leading with innovation, AdTech has become the only source worldwide that designs and engineers its glue guns, currently producing more than 25 different types of glue guns and associated applicators.  AdTech develops and produces more glue sticks—and more shapes and dimensions of glue sticks—than any other company in the world, shipping glue sticks to over 40 countries around the globe. Today, AdTech is the largest manufacturer of glue sticks in the world and is the largest distributor of glue sticks in the U.S.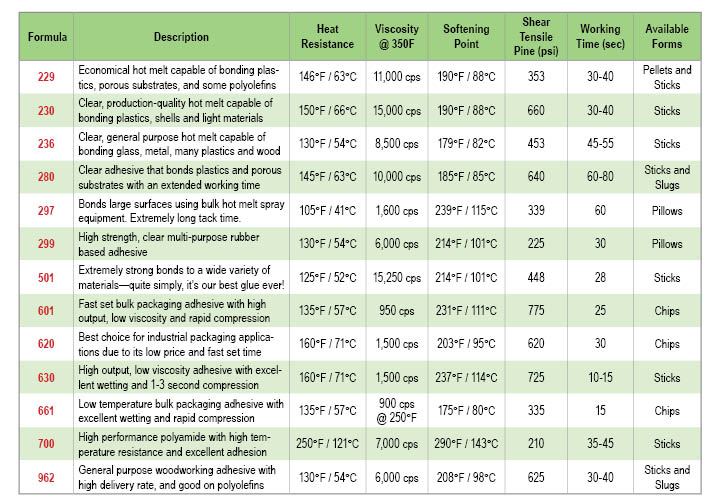 AdTech Milestones
Milestones
In 1982, Adhesive Technologies brought two significant innovations to a receptive craft industry: a reliable, affordable hot melt glue gun and a clear glue stick. Throughout the following decades, the company focused on quality engineering of hot glue products that both increased the creative capabilities of crafters and the quality of packaging for many different industries.
Our Philosophy, Mission, and Values
AdTech is more than just a manufacturer of hot melt glue sticks and hot glue guns. Our philosophy is all about our customers and elevating the gluing experience in fresh, new ways so you can do your job, create your next crafting project, or do DIY home repairs with more confidence and success. That's why we create custom hot glue guns and hot glue stick systems with just the right adhesive strength and ease of use so that anyone – industrial workers, crafters, and DIY enthusiasts – can pick them up and use them right out of the box. So you can get to work faster, fix what's broken, or make something new.
Career Opportunities
Are you smart, creative, and ready to contribute new product innovations to the next generation of adhesive technologies? If so, AdTech may have an exciting and challenging career opportunity for you. Our people work in a dynamic environment where our vision is to help customers "Make Something Great" in industrial, DIY, and creative crafting markets.