Caulk like a pro with ProTouch
How to Use ProTouch Caulking System
GET PROFESSIONAL CAULKING RESULTS, THE FIRST TIME
No more fumbling around with messy caulking tools. The ProTouch brand caulking system from AdTech takes the difficulty and mess of caulking a tub, showers, and bathroom tile out of your DIY home project. You'll get the best caulking results – just like a pro.
ProTouch is so compact and simple to use, all you have to do is take it out of the box, snap on the appropriate size nozzle for the job, pull the trigger, and start caulking your tub, shower, trim, or windows.
We offer lifetime replacement on ProTouch® applicators.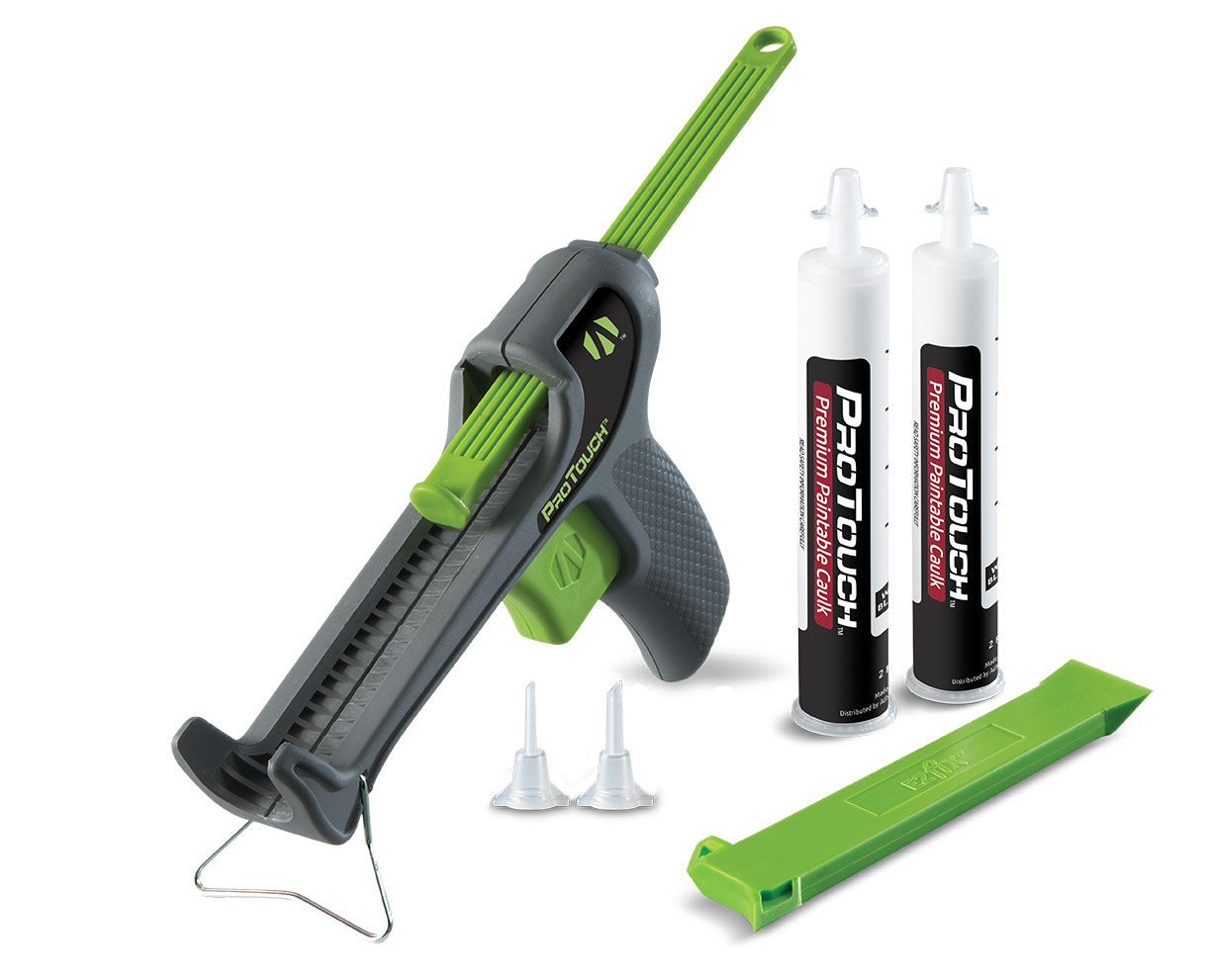 EVERYTHING YOU NEED TO CAULK YOUR BATHROOM
Kit includes: Precision applicator, 2 tubes of white premium paintable caulk, 4 precut nozzles, caulk removal tool, and nitrile glove.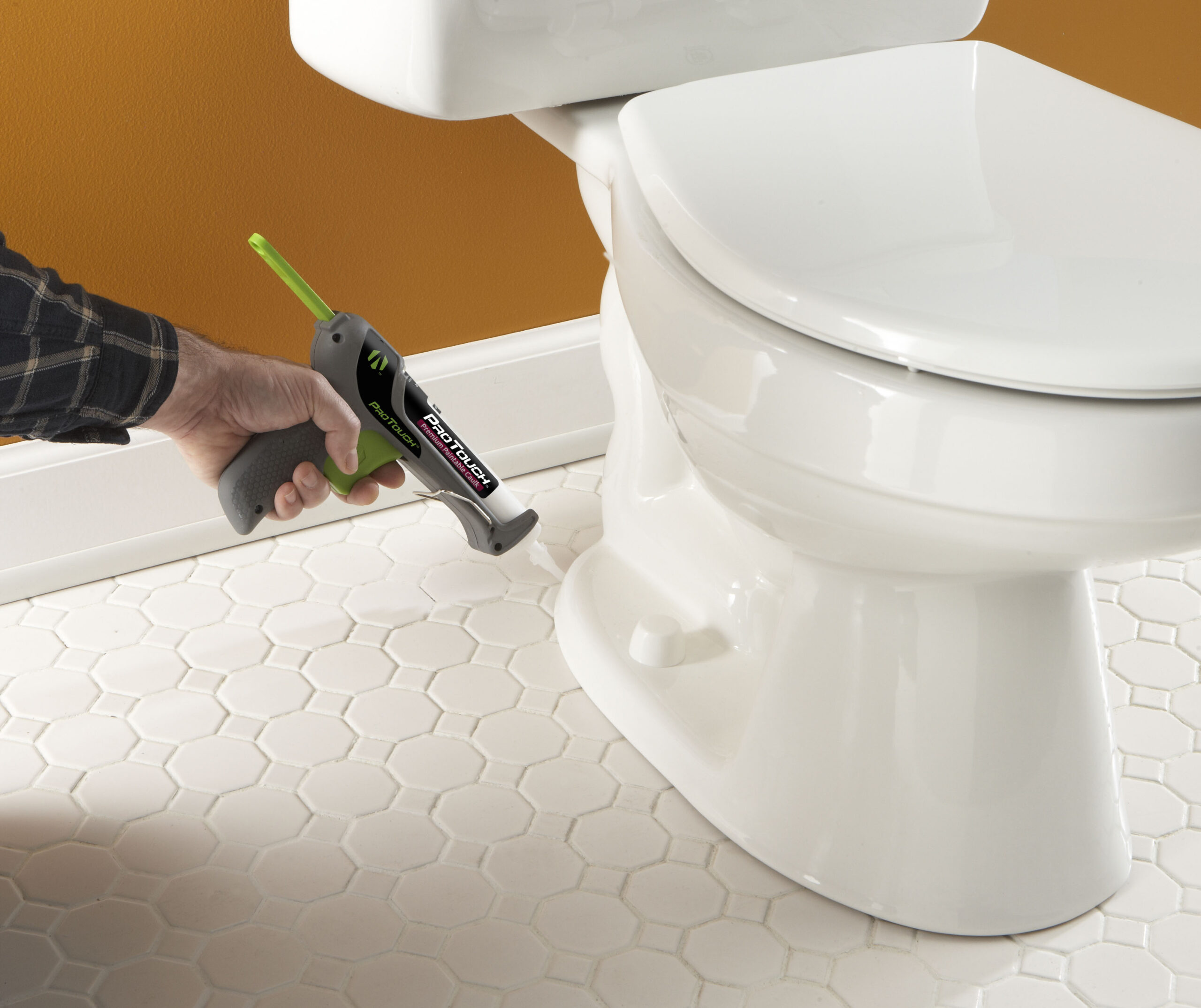 COMPACT DESIGN
The right-sized, compact applicator allows for confident one-hand operation even in tight spaces.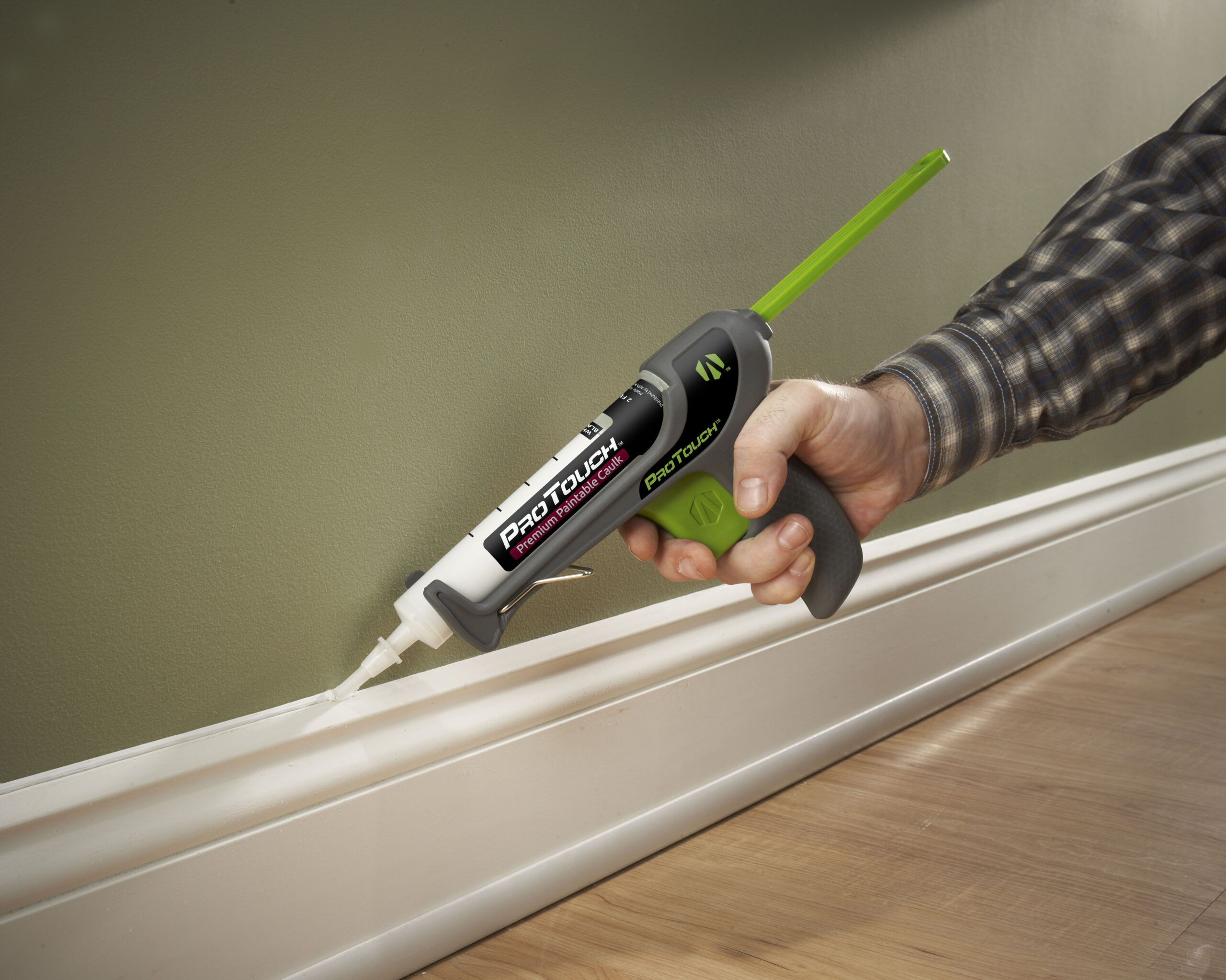 MAKE CLEAN, SMOOTH CAULK LINES
Our innovative responsive trigger delivers a steady, consistent caulk flow and stops when released, no drips or mess.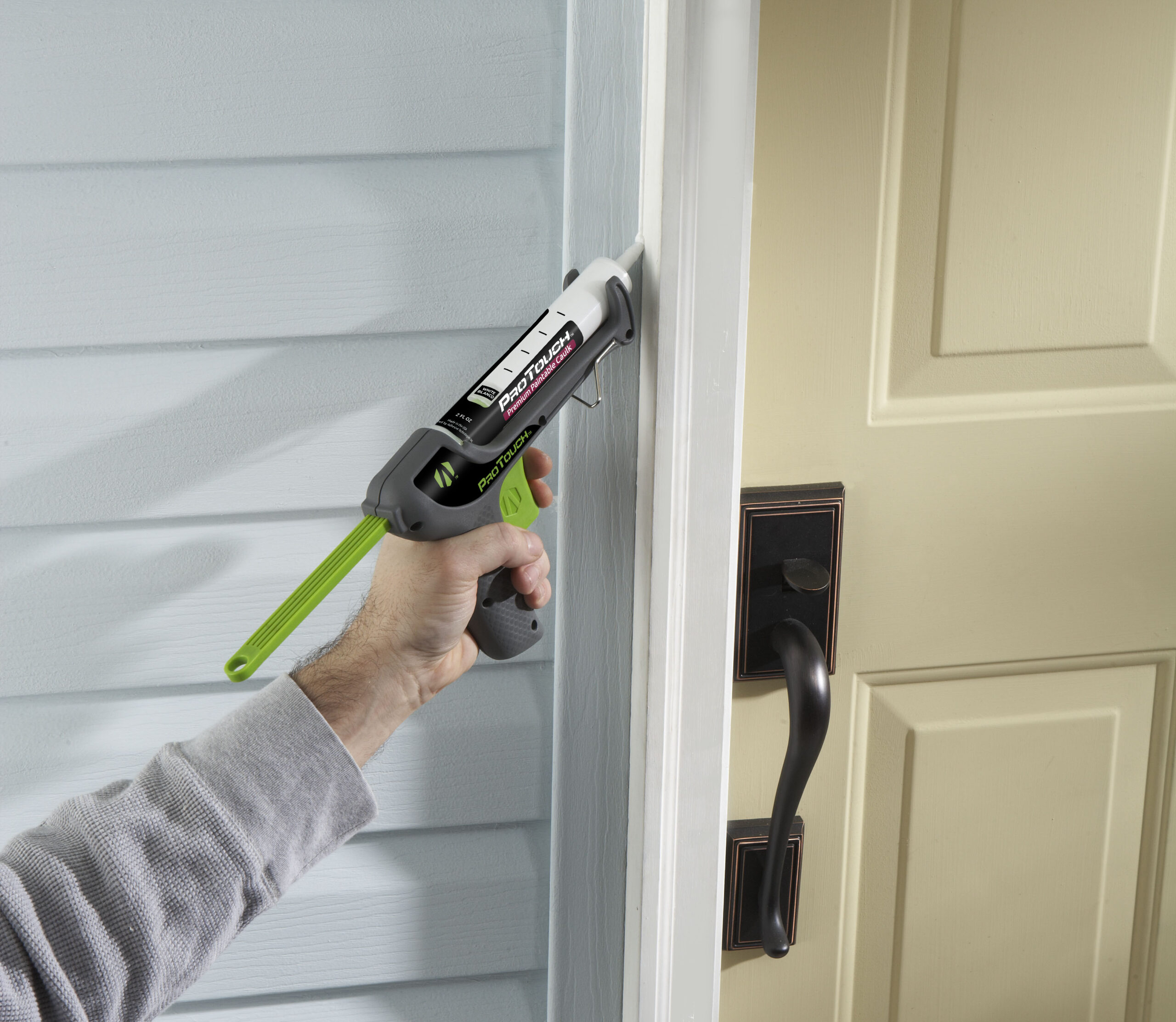 CREATE CONSISTENT LINES WITH PRECISION
Pre-cut, snap-on nozzle tips lay down the precise caulk line you want, no cutting or guessing.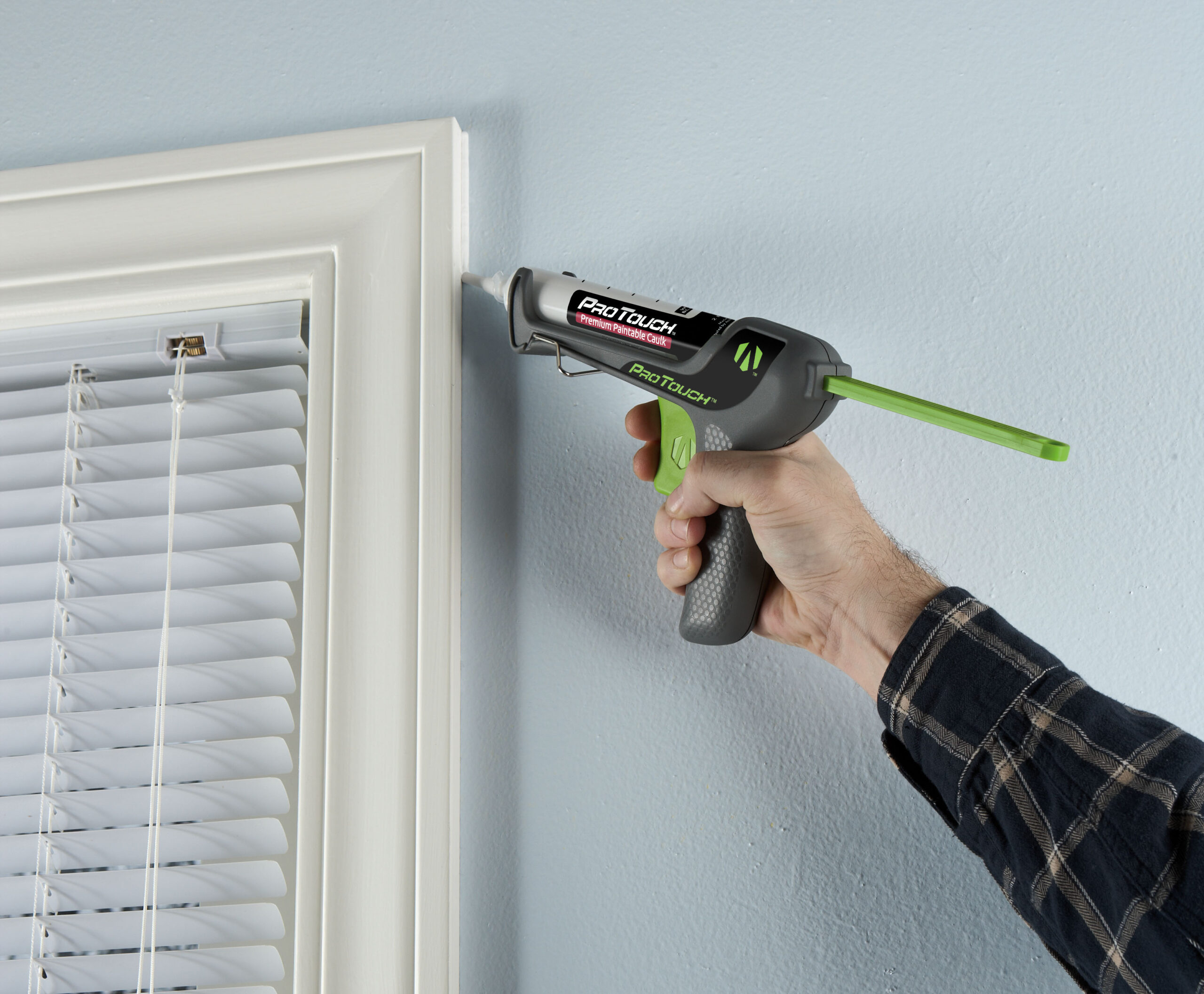 REMOVE OLD CAULK FOR OPTIMUM FINISH
Our included caulk removal tool was designed with 3 different edges so that you can push, pull, or scrape old material with ease.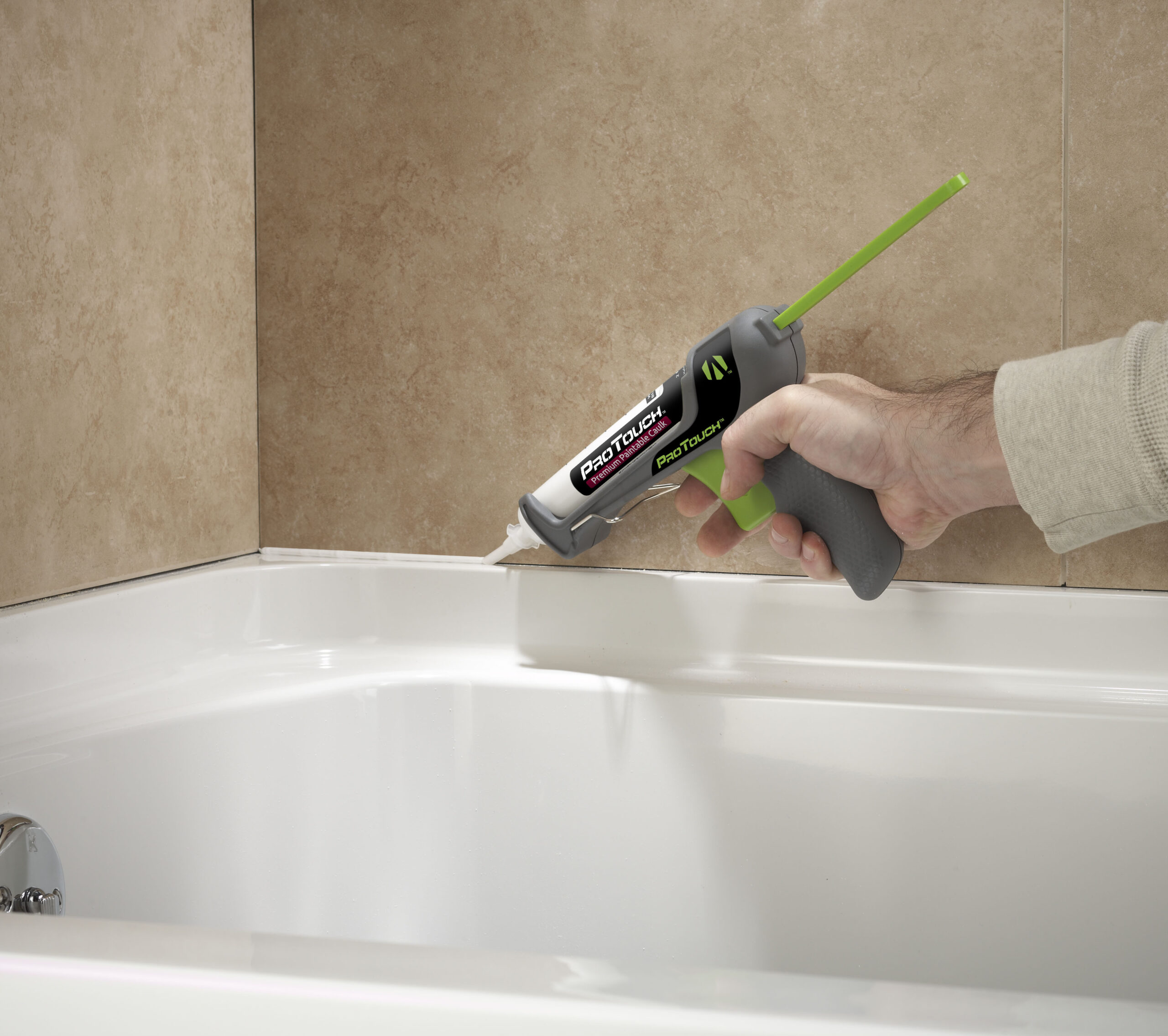 GET AMAZING RESULTS THAT LAST
ProTouch is formulated to last the lifetime of your home, is resistant to mold and mildew, and won't yellow, crack or shrink.
Caulking Tips and Tricks
Always remove old caulk. The ProTouch caulk removal tool was designed by users to be the best caulk removal tool available.
Clean the surface to be caulked so that the surface is free of old caulk, dirt, soap scum, mold, mildew, and other contaminants. Use bleach or a chemical-based cleaner, but be sure to rinse off all traces of the cleaner before caulking.
Select the ProTouch nozzle size that corresponds with the size of the gap you are caulking. With narrow gaps, a smaller bead will look better and perform as well as a larger, less visually appealing bead.
Fill your bathtub halfway will water prior to caulking. This will flex the tub and open the gaps. This will put less strain on the applied caulk in the future so that you get long lasting results.